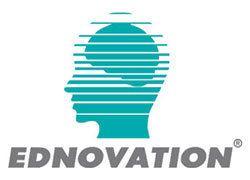 Cambridge Pre-schools are part of the Ednovation Group. Established in 1991, Ednovation is a pioneer in pre-school educational technology in Singapore.
Ednovation manages and operates more than 60 pre-schools in Singapore, ASEAN and China, including 34 Cambridge Pre-schools. Our EdnoLand eCurriculum is also offered in partnership with hundreds of pre-schools.
Cambridge Pre-schools bear testimony to our 25 years of experience in pre-school education, technology and business, and our vision to "Open Future Doors" of opportunities for your child.