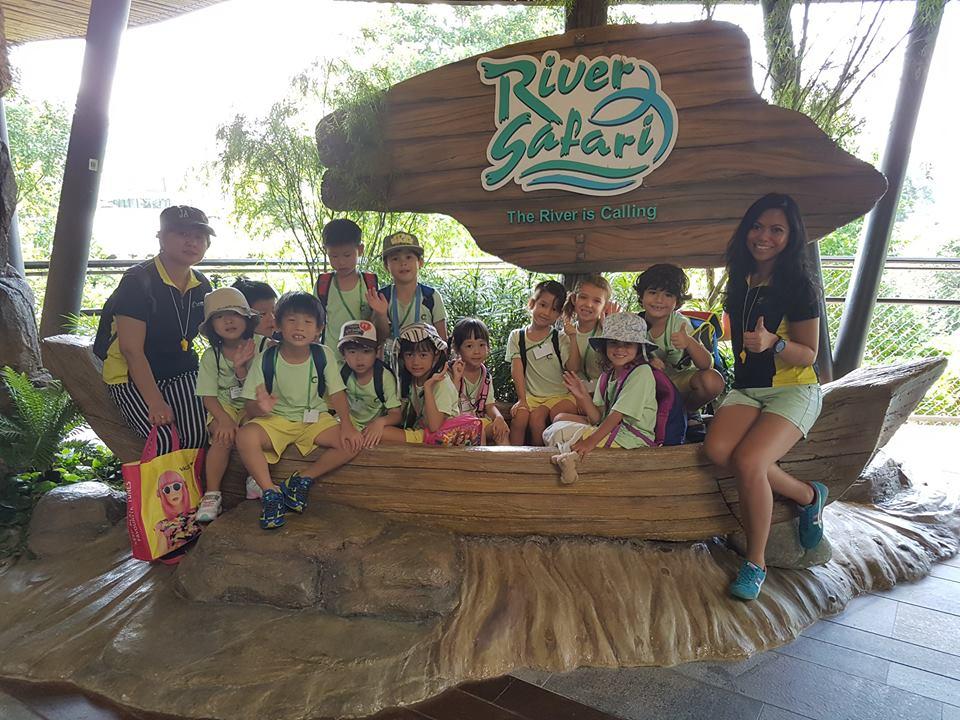 In line with this term's topic on "Our Special World", the Cambridge @ Robertson children embarked on an awesome trip to the SEA Aquarium (N1 & N2) and the River Safari (K1 & K2) to discover the world of animals they have learnt about in the classrooms.
On the list of discoveries and exploration were pandas, dolphins, jaguars, polar bears, flamingoes, anacondas, seals, otters, manatees, sting rays, sharks and many more safari and marine animals.
Our K1 and K2 children hopped on the river safari boat to get a glimpse of various animals thriving on the river and jungles. It was a ride to remember! While our N1 and N2 children gaped in awe after dolphins, rays, and sharks swam past and over them inside the gigantic aquarium.